La Loma de La Cruz, Holguin, Cuba. Photo: Noah Merrill
"But you cannot see my face, for no one shall see me and live." And the LORD continued, "See there is a place by me where you shall stand on the rock; and while my glory passes by I will put you in a cleft of the rock, and I will cover you with my hand until I have passed by; then I will take away my hand, and you shall see my back; but my face shall not be seen."
– Exodus 33:20-23
Dear Friends,
We stood at the top of the mountain, and we looked back.
My dear Friend and I had made the long climb, countless steps up the steep hillside, reflecting on our lives in the past seven years since we'd last been together there. Only when we reached the top did we turn to consider the Cuban city of Holguin spreading out in the sunlit valley below.
The last time we climbed that mountain, with several other Friends, it was the summer of 2012. Since then, both of our lives have changed dramatically. We've each had our share of suffering and loss. And yet, there has been great joy. We've wrestled with being called to ministry, with seeking to be faithful, each in our own context. We've grown through this service, and we've learned to trust that while we can't always see where the path before us leads, we're never—in the deepest sense—alone. We've encouraged each other in lonely places, and reminded each other of what is most true.
Seven years ago, we couldn't have imagined how our journeys would intertwine, how our seeking to be faithful would bind us together, across the Americas. We couldn't have known, and that was a gift. Had we been able to see what was coming then—the blessings and the struggles—we might not have had the courage to take the first step.
In our conversation, we reflected on stories from the Bible that have been meaningful to us, finding in them—as Friends have for generations—a language for the inward landscape of our lives in the Spirit. The passage above from Exodus is still with me as I return home. In the story as it's told here, the prophet Moses has climbed a mountain to pray, to bring down guidance for how the people might live in a new way—practicing justice, staying free, and serving as a blessing for the whole world. There, in the presence of God, Moses asks to see the fullness of God's power. The response he receives is that he can be there in the Presence, but it's only as God is passing away that he will be able to see God—to understand the fullness of God directly in the moment would be more than he could bear.
As I return to this old story, I feel it resonating with my own experience. It's not possible for me to be fully aware of the consequence and potential that is present in each moment of my life, of every life. We can understand what our experiences have meant, and the fruits they have borne in the world, only as we look back.
And yet, that potential is always with us. The choices we make in the present are part of a sacred continuity, carried forward on the cresting wave of time. Often faithfulness means acting without seeing fully, trusting that even this step can be part of Love's unfolding. With each step we take today, we set off toward a yet-unknowable shore.
Standing on the mountain with my Friend, my heart was filled with thanks for the journey, and for this companionship in that which is Eternal. And then, together, we turned to take the next step down the mountain, into a future beyond knowing.
My own experience of this friendship is only possible because of the faithful step–and all the steps since—taken by Friends who came before us to imagine a yet-unknowable future of relationship, a bridge of Love between our divided societies. In Cuba and New England, countless Friends can testify to lives changed, faith stretched and strengthened, hearts opened through the power of the Spirit moving between us.
A Cuban Friend has created a new expression of this testimony—and Friends in his meeting have asked me to share it with you.
For those among us who don't understand Spanish, this song tells the "birth story" of the Puente de Amigos (Bridge of Friends), and the calling to continue to build—and to be—bridges in a world where so many are building walls. It testifies to the lived experience of so many in our two yearly meetings that when people are bound together by this Love, nothing—not governments, nor oceans, nor walls, nor embargos, nor the threat of war, nor hatred, nor fear—can separate us.
In 1991, when the Puente de Amigos was born, Friends couldn't have known that saying "Yes!" to the invitation that they heard to be in relationship would bear such life-changing fruit. Looking back with gratitude for the example of those Friends, and for the transformative power of that "Yes!" in my own life, I wonder:
What invitation might I—might we—be called to accept in this moment, not knowing what fruit it might bear?
What next step might we be called to take toward that yet-unknowable shore? 
In possibility,
Noah Merrill
Secretary
New England Yearly Meeting of Friends (Quakers)
Register Now for Living Faith
Photo: Lisa Graustein
Living Faith is a day-long gathering of Friends from across New England, a chance for Friends to worship together, get to know each other, share the different ways we experience and live our faith, and build community.
The next Living Faith Gathering
will be in North Dartmouth, Massachusetts, on April 6, 2019.
The day will consist of worship, conversation, lunch, and workshops. A schedule of the daycan be found on the NEYM website and the registration form is also now available. In keeping with our commitment to removing barriers to participation for Friends regardless of financial means, the Living Faith Gatherings will continue our practice of the Pay-As-Led approach to event fees.
Please share the word among your Friends and meeting, especially with Friends who may not have participated in an event beyond their local meeting before. One of our primary goals for the Living Faith Gatherings is that we create a warm, welcoming space to help grow and strengthen our vibrant regional Quaker community—with a particular focus on welcoming new Friends.
After the close of Living Faith there will be additional opportunities to gather with Friends: a 4:30 p.m. walking tour of the historic "Abolition Row" neighborhood near the New Bedford meetinghouse and a 5:30 p.m. potluck at the meetinghouse hosted in collaboration with Friends across Sandwich Quarter and young adult Friends participating in an NEYM-sponsored retreat coinciding with Living Faith.
Money & Spirit: Integrating Faith and Finances
Treasurers, meeting clerks, finance committee members, and other interested Friends will gather at Gonic (NH) Friends Meeting on March 30 for a day of conversation about local meeting finances, best practices and challenges, and a presentation by Lyle Miller from Everence (a faith-based financial services and mutual aid organization that is partnering with NEYM) on practical ways to support faithful financial stewardship in our meetings.

Find out more about how Friends from your meeting can benefit from this event here.
Waking up White
Debby Irving, author of Waking Up White, will speak on the issues of racism and white privilege explored in her books at the First Unitarian Church, 90 Main St, Worcester, MA, on March 31, 2019. Sponsored by Worcester Friends Meeting (MA), the event is free and open to all.
Diane Randall Speaks on Vital Quaker Witness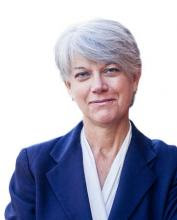 Diane Randall (Hartford, CT, Friends Meeting) Executive Secretary of Friends Committee on National Legislation, will address the need for Quaker voices to be raised in witness in her 2019 Stephen G. Cary Memorial Lecture, "Turmoil, Tumult, and Truth—Vital Quaker Witness Today," April 1, 2019, 7:30 to 9:00 p.m. at Pendle Hill.
Explore Quaker Discernment & Decision-Making
NEYM Presiding Clerk Fritz Weiss (Hanover, NH, Friends Meeting) and former Presiding Clerk Jackie Stillwell (Monadnock, NH, Friends Meeting) will lead a two-part workshop to explore clerking basics on April 13 at Beacon Hill Friends House. The morning session is designed for Friends with little or no experience with clerking; the afternoon session will provide experience in facilitating Quaker decision-making process. Friends may choose to attend one or both sessions.
Join the Virtual Plenary Experiment
In the February newsletter we shared three videos by Lisa Graustein (Beacon Hill, MA, Friends Meeting) for  a "Virtual Plenary" to deepen engagement with the theme for 2019 Annual Sessions, "Provoke One Another to Love." This is an opportunity for meetings and individual Friends—whether or not they are planning to attend Annual Sessions—to take part in exploring these important issues that we face as Friends today.

The videos were designed to be viewed on your own and can also be used to shape an adult religious education session, using the reflection questions for discussion. If you want support or ideas for how to use them in First Day School or for adult programming, contact Lisa Graustein.

Click here or on the images below to watch.
Video 1 – Exploring New England Yearly Meeting's Minute on Challenging White Supremacy
Video 2 – Noticing and Understanding Patterns of White Supremacy
Video 3 – Challenging White Supremacy: Spiritual Practice
Noticing Patterns of Oppression & Faithfulness: A Report
Fifty Friends from around the Yearly Meeting, and from several generations, gathered in Wellesley, MA, for a day-long workshop on "Noticing Patterns of Oppression & Faithfulness." A working group of the Yearly Meeting Ministry & Counsel committee organized the workshop in response to concerns minuted at Sessions 2018.

Read a summary of the day and responses from Friends who attended here.
The New Yearly Meeting Directory is Here!
The 2019 NEYM Directory, which includes contact and statistical information about local Friends meetings in New England, Yearly Meeting Committee rosters, and other useful information, is in transition. The Office is not printing and mailing the Directory this year, but you can download your copy on the Yearly Meeting website.
Eden Grace Speaks to Southeastern Yearly Meeting
Photo: Jared Silvia
Eden Grace (Beacon Hill, MA, Friends Meeting) spoke from her long experience in Quaker mission work and ministry to Friends gathered at the Orlando, FL, Friends meetinghouse for the
2019 Michener Lecture and Seminar
. Her talk acknowledged the complicated history of Quaker missions and included the characteristics of distinctive Quaker missions and the spiritual practices necessary to Spirit-led work. Her published lecture will be available for purchase soon.
Informational video about the upcoming Nurturing Faithfulness Program at Woolman Hill Retreat Center (Deerfield, MA)
Might you be led to participate in a multi-generational faith and leadership program designed to help Friends explore ways to meet God more deeply, hone methods of discernment, reach for fuller faithfulness, and ultimately bring these gifts and strengthened abilities home to your local meetings and beyond?

Consider joining the Nurturing Faithfulness program beginning in August 2019 co-led by Hilary Burgin (Beacon Hill, MA, Friends Meeting) and Marcelle Martin.

Click here for more information, and decide if this is the program for you or someone you know.
Preserving Friends History in Cuba
Image: Puerto Padre Friends Meeting, Cuba
Gina Nortonsmith and Macci Schmidt (Northampton, MA, Friends Meeting) traveled to Cuba in January to help Friends churches in our sister yearly meeting curate and preserve important records. Read more about their trip.
Preserving History for Your Own Meeting
Image: Holguin Friends Meeting, Cuba
The Yearly Meeting Puente de Amigos Committee is gathering ideas and interest for intervisitation to Cuba over the next two years. We want to hear from you! Do you sense a leading to travel to Cuba, perhaps with other members of your monthly meeting? Are you interested in a delegation focused on Friends' ministry with Alternatives to Violence? Perhaps an intergenerational delegation or a Young Adult Friends delegation?
Our visits to Cuba are as important as ever for nurturing and sustaining our bridge of love with Cuban Friends, especially as in recent years they have been unable to travel to the U.S.
Please give this some thought, and send your ideas and questions to Maggie Fogarty or Em McManamy, co-clerks of the Puente de Amigos Committee.
Supporting Immigrants
Judy Goldberger (Beacon Hill, MA, Friends Meeting) will be among those giving workshops at the Friend World Committee for Consultation (FWCC) Section of the Americas meeting, which begins March 21. Judy carries a concern for immigrant justice. Together with Karla Moran de Jay, a Friend who is a Guatemalan immigrant, Judy will lead a workshop on how Friends can "welcome the stranger."
Mini-Grants for Earthcare
Quaker Earthcare Witness (QEW) has grants available for Quaker projects that have the primary purpose of benefiting the environment and/or promoting environmental awareness and education. All ideas that support QEW values will be considered, but we especially encourage projects that directly address climate change, especially those that engage and include young people. Click here for more information.
Why Work at Friends Camp?
You're Invited to the Atlantic Friends Gathering!
The new Atlantic (Canada) Half-Yearly Meeting is gathering May 17 to 20, 2019 at a seaside camp, Camp Geddie, near Merigomish, Nova Scotia, right on the Northumberland Strait. Friends from New England are invited to attend.

The Theme of the Gathering is: "That of God in Everyone and Every Thing: A Call to Quakers for Environmental Action."

We have an exciting program, including speakers on Ecology, Nature and sustainable Food.  As well, we have sessions on Fun Activities, and in the evenings a Family and Friends night and a Meeting for Readings.

More information and the registration fees may be found at the Atlantic Friends website.
Friends Peace Teams: Building Cultures of Peace
Photo: Friends Peace Teams
Friends Peace Teams (FPT) works around the world to help create programs for peace-building, healing, and reconciliation in communities in conflict. Nancy Shippen (Fresh Pond, MA, Friends Meeting) is our Yearly Meeting representative to FPT and would love to tell your meeting more about this inspiring work.
Contact Nancy
 and
click here for more information about Friends Peace Teams
.
Friends on Community Television
Cheryl Mitchell (Middlebury, VT, Friends Meeting) interviews people who are making a difference in the community in a show on Middblebury Community TV called "Grounded Leadership." In this episode she talks with Erin Ruble and Barbara Clearbridge (both also from Middlebury Friends Meeting) about Restorative Justice.
News of New England Friends sharing and acting from their faith:
Are you aware of Friends or Friends Meetings featured in the media? Email us so that we can share the news!